CapriConnection – DAS BÖSE
The morning after. Scene of a crime. Everything burnt. The earth is still steaming. Hardly anything left of those who yesterday were still alive here, of what yesterday was still standing. From afar, music, a trace of noise, voices. Whoever caused this must have been out of their mind. A holocaust. Three crime scene investigators begin their work. The fire has made finding evidence difficult. Then clues lead to one man. But is he really the offender?
CapriConnection turns the stage into an excavation site and a chamber of horrors. Soundtrack: Wagner's Götterdämmerung [Twilight of the Gods]
A co-production with Gessnerallee Zürich, Kaserne Basel and Theater Chur
Supported by Pro Helvetia, Migros kulturprozent, Ernst Göhner Stiftung, Kanton Zürich, Stadt Zürich, Fachausschuss Tanz und Theater BS/BL
Thanks to Forensisches Institut der Kapo Zürich for informations, equipment, know-how.
TRAILER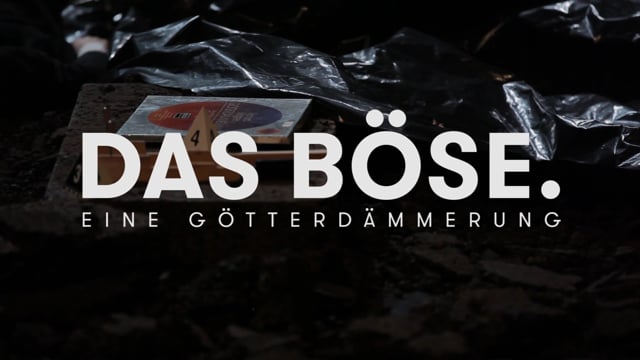 SHOWS
Gessnerallee Zürich
Thursday, 21. September 2017, 20:00 Premiere
Saturday, 23. September 2017, 20:00
Sunday, 24. September 2017, 18:00
Monday, 25. September 2017, 20:00
Wednesday, 27. September 2017, 20:00
Thursday, 28. September 2017, 20:00
Friday, 29. September 2017, 20:00
Sunday, 1. October 2017, 18:00
Kaserne Basel
Thursday, 18. January 2018, 20:00
Saturday, 20. January 2018, 20:00
Sunday, 21. January 2018, 19:00
Theater Chur
Thursday, 24. May 2018, 20:00
Friday, 25. May 2018, 20:00
TEAM
Idea & Artistic direction
CapriConnection (Abelein / Dankbar / Mahler)
Concept
CapriConnection, Kris Merken, Stefan Wirth, Sabrina Zwach
Scenic direction
Anna-Sophie Mahler
musical direction
Stefan Wirth
performance
Susanne Abelein, Jonas Gygax, Andreas Storm
bass trombone / tuba
Jan Schreiner
production
Christiane Dankbar
light design & technical direction
Benjamin Hauser
LINKS
BOOKING
Christiane Dankbar