Laila Soliman / Nancy Mounir / Neo Muyanga / Stacy Hardy – MUSEUM OF LUNGS
MUSEUM OF LUNGS is a musical performance that excavates archive material and mixes intimate confession with haunted histories to convey vulnerability as a core of strength, and illness as a site of resistance and transformation.
In contemporary South Africa, where tuberculosis is endemic, a writer tells her personal story of living with undiagnosed TB for years before receiving treatment. She asks questions about the precariousness of our individual and collective bodies, highlighting the colonial and systemic racial structures as well as the violence of our healthcare and political systems.
The writer Stacy Hardy, her puppet doppelganger, and musicians and composers Neo Muyanga and Nancy Mounir, collaborate with director Laila Soliman to create a multi-vocal performance of love, loneliness, fragility, and death, addressing the fundamentally impossible bravery of being alive and being human, today.
A co-production with FFT Düsseldorf, Kaaitheater (Brussels), Kaserne (Basel) and HAU Hebbel am Ufer (Berlin).
Supported by Fachausschuss Tanz & Theater BS/BL, Swiss Arts Council Pro Helvetia and the Goethe-Institute South Africa
TRAILER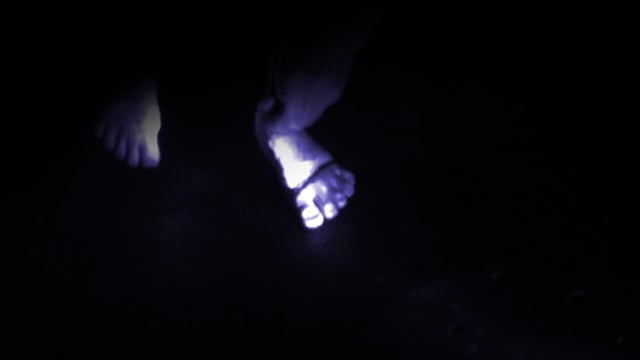 SHOWS
Thursday, 7. November 2019, 21:00
Münchner Kammerspiele Kammer 3
Wednesday, 6. November 2019, 21:00
Münchner Kammerspiele Kammer 3
Friday, 2. November 2018, 20:00
Saturday, 3. November 2018, 20:00
Wednesday, 24. October 2018, 19:00
Friday, 26. October 2018, 20:30
Saturday, 27. October 2018, 20:30
Wednesday, 3. October 2018, 20:30
Thursday, 4. October 2018, 20:30
Tuesday, 25. September 2018, 19:00 Premiere
Thursday, 27. September 2018, 21:00 Premiere
Friday, 28. September 2018, 19:00
Friday, 14. September 2018, 20:00
Hiddingh Campus (Arena Theatre)
Saturday, 15. September 2018, 20:00
Hiddingh Campus (Arena Theatre)
Sunday, 16. September 2018, 18:00
Hiddingh Campus (Arena Theatre)
Thursday, 6. September 2018, 20:15
The Barney Simon Theatre
Friday, 7. September 2018, 20:15
The Barney Simon Theatre
Saturday, 8. September 2018, 20:15
The Barney Simon Theatre
Sunday, 9. September 2018, 15:15
The Barney Simon Theatre
Saturday, 8. June 2019, 20:00
Friday, 7. June 2019, 20:00
Thursday, 6. June 2019, 20:00
TEAM
text & performance
Stacy Hardy (Polokwane)
composition & live music
Nancy Mounir (Alexandria), Neo Muyanga (Soweto/Cape Town)
direction
Laila Soliman (Cairo)
scenography & costumes
Moira Gilliéron (Basel)
art work
Bassem Yousry (Cairo)
light design
Mirjam Berger (Bern)
technical direction
Mirjam Berger (Bern), Thomas Kohler (Basel)
production & touring
Franziska Schmidt (Basel)