Antje Schupp – THE RITE OF SPRING – VON IGOR STRAWINSKY
In the famous "Spring Sacrifice" by Igor Stravinsky, a young woman is chosen to die for the common good, dancing herself to death in an ancient ritual. We learn a lot about this ritual, but what do we learn about the young woman?
In the spring of 2020, various protest movements around the world fell victim to the lockdowns of the Corona Pandemic and came to a standstill. At the same time, new protest movements arose precisely during the pandemic and continue to this day. Who chooses the "victims", who sees themselves as such and who refuses to be a victim?
In this interpretation of the "Sacre", dance, performance and film art blur together. We work on power relations in existential situations, on the relationship between "society vs. the individual" or "decision-makers vs. those being decided upon". Who or what is carelessly sacrificed, who or what is not? Who decides who dies? What choice does the victim have? And what is our relationship with "Mother Nature", who may no longer be appeased by any ritual or sacrifice?
The project is a co-production of the Kaserne Basel and the Schlachthaus Theater Bern. It is supported by the Fachausschuss Tanz & Theater BS/BL, Pro Helvetia and Schweizerische Interpretenstiftung.
TRAILER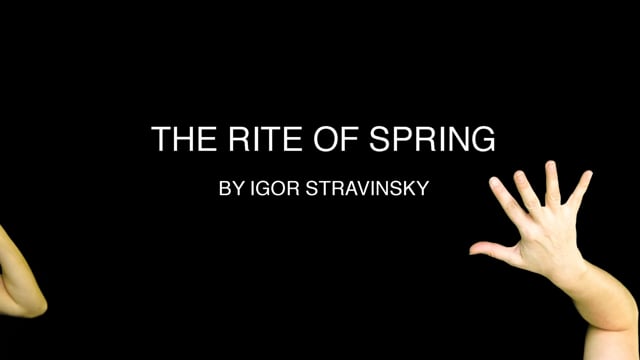 SHOWS
Thursday, 27. October 2022, tba
Friday, 28. October 2022, tba
Saturday, 29. October 2022, tba
Thursday, 24. March 2022, 20:00
Friday, 25. March 2022, 20:00
Saturday, 26. March 2022, 20:00
Sunday, 27. March 2022, 19:00
Monday, 28. March 2022, 20:00
TEAM
Director, Performer
Antje Schupp
Dancer, performer, dance mentor, teacher, artistic consultant
Sigal Zouk
Outside Eye Choreography
Jan Burkhardt
Filmmaker, cinematographer
Ayman Nahle
Production management
Annina Birrer, Franziska Schmidt