Antje Schupp / Marcel Schwald – LINGUA FRANCA oder SWISS GERMAN SPEAKERS ONLY
Language creates power. Language creates identity. Language creates exclusion. Some languages are learned. Others are forbidden. Still others become extinct.
Also within languages, Switzerland has a special position and this does not mean the four official languages. Swiss German as a so-called "dialect language" is a chimera that is difficult to grasp: on the one hand omnipresent and different every few kilometres, on the other hand non-existent, because "Swiss German" does not exist at all according to the locals. There are only dialects.
Dialects are in a league of their own. They draw boundaries within a language. Dialects are evaluated. Dialects are ridiculed. Dialects are hidden or spoken with pride. If you as a foreigner are proficient in one or even several dialects of a language, you are finally integrated. Right? How is it that Germans in particular speak so little dialect in Switzerland? Should they not or do they not want to?
Antje Schupp and Marcel Schwald investigate the myth of Swiss-German dialects and their mechanisms of exclusion. From there, they take a look across the Röstigraben and beyond the nation's borders. A Swiss and a German meet and dissect the Swiss-German language. Sounds like a joke? Not at all.
A production of born2perform
With the generous support of the Fachausschuss Tanz & Theater BS/BL
TRAILER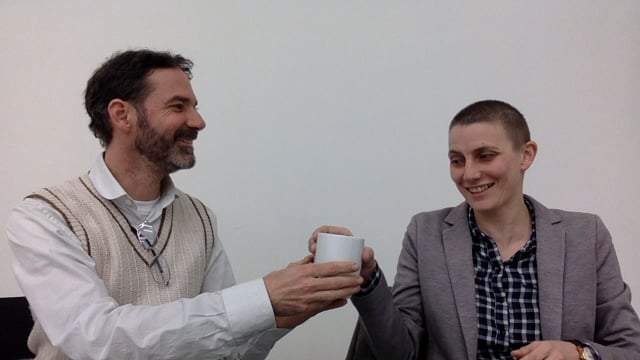 SHOWS
Wednesday, 17. March 2021, 20:00 Premiere
TEAM
RESEARCH & PERFORMANCE
Antje Schupp & Marcel Schwald
PRODUCTION MANAGEMENT
Annina Birrer, produktionsDOCK