Annalyzer / Covic / de Rooij / Jina / Mdluli / Schupp – PINK MON€Y
MON€Y is performance, party and protest in one.
'Pink money' is the cash spent by LGBTIQ+ tourists on travel so that they can spend their holidays in 'safe' spaces. 'Pink money' is the currency with which you can buy tolerance, provided you have the necessary cash.
But where are safe spaces today? The few remaining zones where (sexual) freedom and autonomy are still possible are for sale – and in countries like South Africa, they are often paid for by the dollars of white, polyglot bohemians.
In PINK MON€Y, an international collaboration between South Africans Annalyzer, Kieron Jina and Mbali Mdluli, Dutch artists Djana Covic and Nico de Rooij along with Antje Schupp from Switzerland, the theatre becomes an LGBTIQ+ club. The audience moves freely between dance floor, bar, DJ and two stages. In this club-cum-theatre, homophobia and racism are denounced, while the queer community is celebrated.
PINK MON€Y makes a powerful plea for individuality, diversity, self-determined love and tolerance.
After its premiere in Soweto in 2017, PINK MON€Y successfully toured Switzerland and Germany, and now returns to South Africa.
A born2perform production in coproduction with Kaserne Basel, PATHOS Munich and NFT
In collaboration with University of Johannesburg Arts & Culture, City of Johannesburg, Soweto Dance Project and Studio SIDF
With the generous support of Fachausschuss Tanz&Theater BS/BL, Fondation Nestlé pour l'Art, Jacqueline Spengler Stiftung, Pro Helvetia Swiss Arts Council and SüdKulturFonds
TRAILER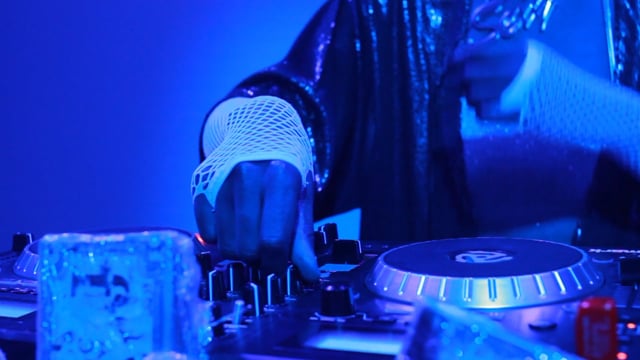 SHOWS
Wednesday, 3. July 2019, 20:00
Thursday, 4. July 2019, 20:00
Friday, 5. July 2019, 20:00
Thursday, 8. November 2018, 21:00
Friday, 9. November 2018, 21:30
Wednesday, 13. June 2018, 21:00
Saturday, 16. June 2018, 21:300
Tuesday, 15. May 2018, 22:00
Saturday, 10. February 2018, 21:30
Thursday, 8. February 2018, 20:00
Thursday, 25. January 2018, 20:00
Friday, 26. January 2018, 20:00
Saturday, 27. January 2018, 20:00
Tuesday, 9. January 2018, 21:00 Premiere
Wednesday, 10. January 2018, 21:00
Thursday, 11. January 2018, 21:00
Saturday, 13. January 2018, 21:00
TEAM
By and with
Annalyzer, Djana Covic, Nico de Rooij, Kieron Jina, Mbali Mdluli, Antje Schupp
Performance
Antje Schupp, Kieron Jina, Mbali Mdluli and Annalyzer
Performing Vocalist
Anelisa Stuurman aka Annalyzer
Visuals & DJ
Mbali Mdluli aka Miz Buttons
Szenography & Visual Dramaturgy
Djana Covic & Nico de Rooij 
Costume Design
Marie Fricout & Sithembiso Mngadi
Outside Eye
Johanna-Yasirra Kluhs
Production Management
Bernhard la Dous (produktionsDOCK), Thabiso Pule (Creative Tree)